What we do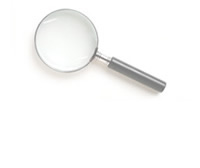 Our mission is to offer our customers a professional and customised all-round service, supplying a finished product that meets all possible functional and aesthetic requirements.
This is why we carry out or have direct control of the following stages:
CONSULTANCY
Feasibility study and product industrialisation.
SAMPLING
prototyping using state-of-the-art machine tools and technology.
TOOLING
Design and construction of tools, function tests and 3D modelling.
PRODUCTION
Die-casting, turning, milling, precision-casting, moulding, laser pipe cutting and machining.
MACHINING
Drilling, tapping, turning and milling.
SURFACE FINISHES
Fettling polishing, grinding, satin-finishing and sanding.
ASSEMBLY
By means of gluing, screwing or welding.
INSPECTION
Statistical or 100%, depending on product criticality.
PACKAGING
Standard or to the customer's specifications.