About us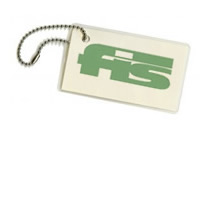 FIS S.r.l. has over two decades' experience in the field of aesthetic articles for industrial design.
We believe firmly in people and the passions that drive them. We specialise in the production of aesthetic items for industry – parts which, as well as being functional, also have a decorative purpose.
Our mission is to supply a superior-quality finished product at a competitive price, so we carry out the entire production cycle ourselves, from designing the tooling to delivering the goods.
For over 20 years we have supplied the manufacturers of handles, electric household appliances, taps and fittings, bathroom accessories, household goods, bathroom accessories, shower stalls and so on.
Thanks to our extensive experience in designing and developing items of aesthetic value, we at FIS S.r.l. have acquired invaluable skills, a vast knowledge of the market and extreme flexibility, the combination of which enables us to meet all our customers' needs.
Our main strengths are:
our willingness to interact with and listen to the customer, so that we can interpret all his requirements in terms of production, testing and sampling, giving ever better solutions;
guaranteed direct relations with the decision-makers within the company, thanks to a streamlined and versatile organisation;
the fact that we deliver finished (treated and assembled) products straight to the production site using our own fleet of vehicles.