Aluminium items
Thanks to lengthy collaboration with skilled and reliable partners, we can make aluminium components using various production processes.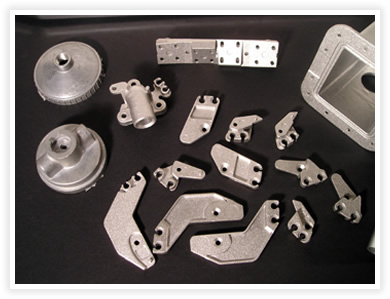 DIE-CASTING . As with zamak, we handle the entire production cycle, from designing the die and the actual die-casting to the surface finish and protective treatment. We supply sanded, polished, lapped, vibrated, diamond and chrome finishes.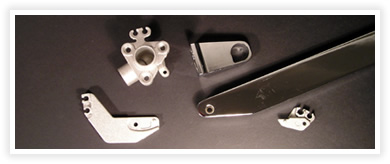 EXTRUSION AND DRAWING. We make our own dies for extruding shaped sections to the customer's drawing, and complete the operation with cutting, surface finishing and (protective or decorative) anodising.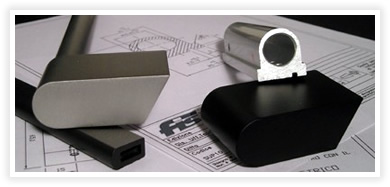 LASER AND WATER CUTTING.
Limited series of articles with complex shapes can be produced using the latest laser or water-cutting technology.