Knobs
We regularly supply METAL KNOBS to the manufacturers of household appliances, taps and fittings and to industry in general. Here again we supply a ready-to-use product. We also assemble the parts with plastic hubs and can provide serigraphy or custom details on request.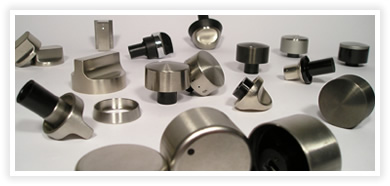 We produce knobs for any application, using zamak, aluminium, brass and stainless steel. The range of finishes includes polished, polished chrome, straight satin, concentric satin, satin nickel and SIMILINOX.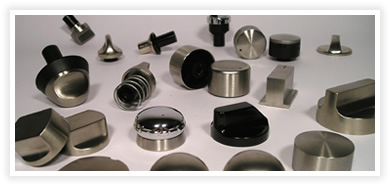 We focus our efforts on the design of the item and offer special KNOB KITS, which are customized and boxed using the customer packaging.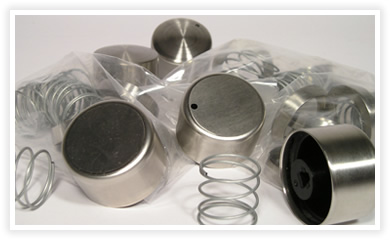 The photo shows a good example of an innovative modern finish - concentric satin SIMILINOX and DARKINOX on diecast zamak.