Stainless steel items
An aesthetic component made of stainless steel is synonymous with resistance, strength and beauty.

Polishing and satin-finishing stainless steel is our speciality. We make numerous items from this noble metal and the end result is always of immense impact. We perform various procedures to give a polished or satin finish.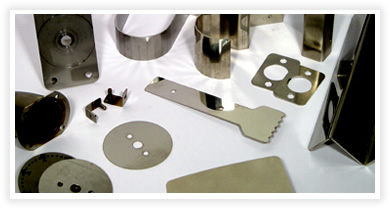 PIPE MACHINING .
We specialise in machining stainless steel pipes. We carry out cutting, countersinking, drilling and tapping, as well as automatic lapping and satin-finishing. We also do the wrapping and packaging ourselves. We make standard round and square shapes, and also special profiles with a particular surface effect, such as rice, linen cloth and stilyte – widths from 60 to 6000 mm.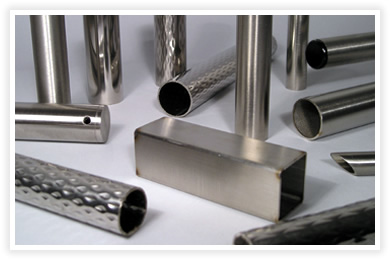 LASER CUTTING.
Small series can be made using this modern technology. A good surface appearance will greatly enhance subsequent finishing processes, especially when a mirror finish is required. We also perform bending operations.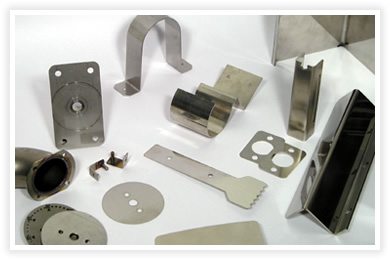 MACHINING USING MACHINE TOOLS.
We usually machine rough parts using the chip removal system. Great care must be taken at this stage when removing items from the machine since dents or other marks would affect the final appearance.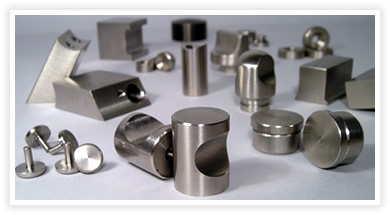 PRECISION-CASTING .
We precision-cast certain items with a polished or satin finish.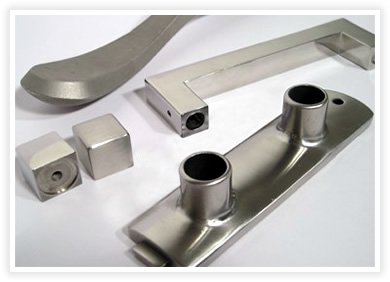 COLD-FORGING.
We use this process for large quantities and perform the full range of operations, from building the die to assembly and packaging of the finished item. Automatic NC machines are used for the final processes of lapping, polishing and satin-finishing.