Brass items
Many of our items are made of brass since this material is easy to work and guarantees excellent results in terms of polishing, and hence galvanisation. The finishes most in demand are polished chrome, glossy paint, satin nickel and SIMILINOX.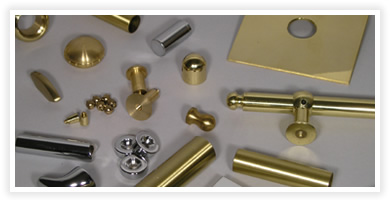 PIPE MACHINING .
We do 45° and other cuts, bending, drilling and tapping of pipes, shaped pipes and bars prior to surface finishing and galvanisation.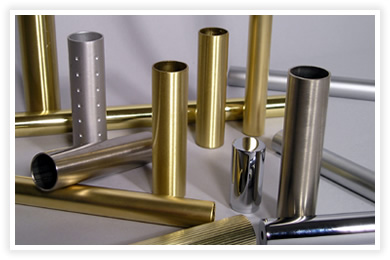 TURNING AND MILLING .
As the company is located in the heart of Italy's brass-manufacturing area, we have invaluable experience in chip removal operations involving aesthetic items made of this particular material.
As well as highly competitive prices, this process guarantees extra resistance when handling the material and the unfinished items, particularly during loading and unloading from the machine, thereby avoiding scratches, dents and other marks that would affect the final result.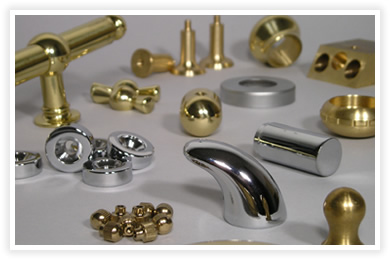 LASER CUTTING.
We guarantee good aesthetic results even with items obtained by laser cutting.
Skill and a thorough knowledge of polishing and galvanisation processes gives finished items of a consistently high standard of quality.
BRASS KNOBS.
Realizziamo pomoli in ottone nelle varie finiture, partendo da materia prima stampata o fusa in conchiglia