Zamak items
Manufacturing aesthetic items in zamak is our core business. All the stages in the production process are carried out on site - designing the die, the actual die-casting process, surface finishing, galvanization or decorative treatment, and lastly packaging.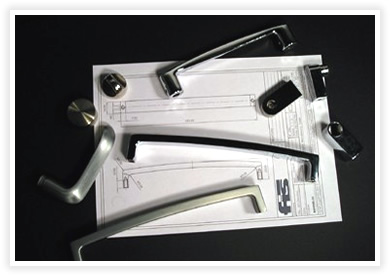 Surface finishing of a die-cast item is a strategic stage in the whole cycle if a good finished product is to be obtained – preparing a good under-surface makes the galvanisation process much easier.
We perform lapping, polishing, satin-finishing and vibrating, as well as the mechanical processes of drilling and tapping.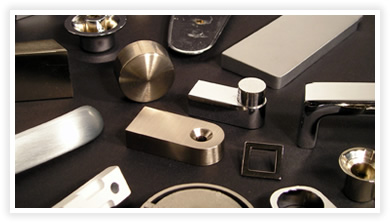 Our zamak items undergo galvanisation processes to give polished chrome, nickel, matt nickel and satin nickel finishes, but we also supply items colour-painted, varnished or sanded. An interesting new treatment is SIMILINOX, which gives a stainless steel look on a zamak base.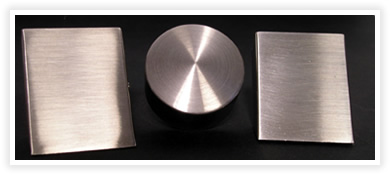 This treatment is ideal for zamak items assembled with stainless steel components to give a uniform finish.