Handles
The region in which we operate is traditionally associated with the production of superior-quality handles and knobs. We make both finished single-piece and assembled handles ready for use.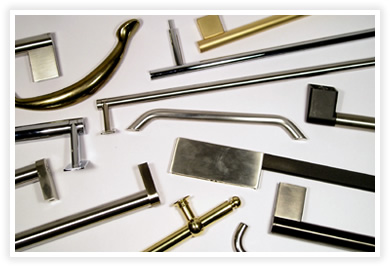 We manufacture a very wide range of items, from small bent stainless steel handles to large assembled handles with a centre distance of up to one metre. We are also flexible enough to produce a limited series of articles.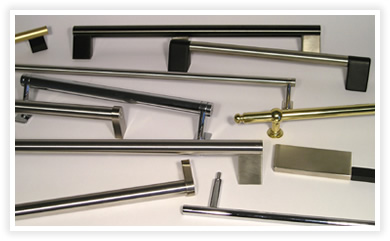 This type of article is made by means of rebar bending, chip removal and precision-casting. We can provide a polished or satin finish, and can even add custom details.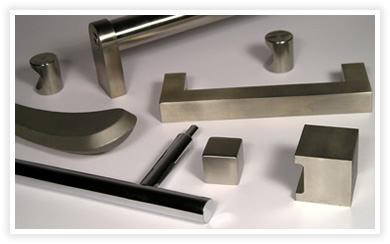 Our range also includes classic single-piecehandles made of zamak, aluminium, brass and stainless steel.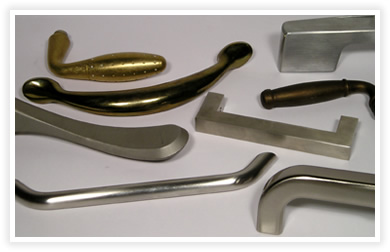 Our core production comprises handles with a stainless steel grip and two supports made of diecast zamak.
A special SIMILINOX finish is applied to the two supports, giving an excellent appearance and eliminating any colour differences caused by the combination of these two metals.
Handles finished in this way appear to be made entirely of stainless steel. This finish is widely used in electric household appliances.
We have recently conducted tests showing that this treatment is also possible with parts made of aluminium and brass.